Commercial Air Conditioning Service, Commercial AC Service & Commercial HVAC Maintenance

Delray Beach, FL, Boynton Beach, FL, Boca Raton, FL, West Palm Beach, FL, Palm Beach, FL & Lake Worth, FL
Commercial AC Service

∴

Commercial HVAC Service

∴

Commercial HVAC Maintenance

∴

Commercial Air Conditioning Service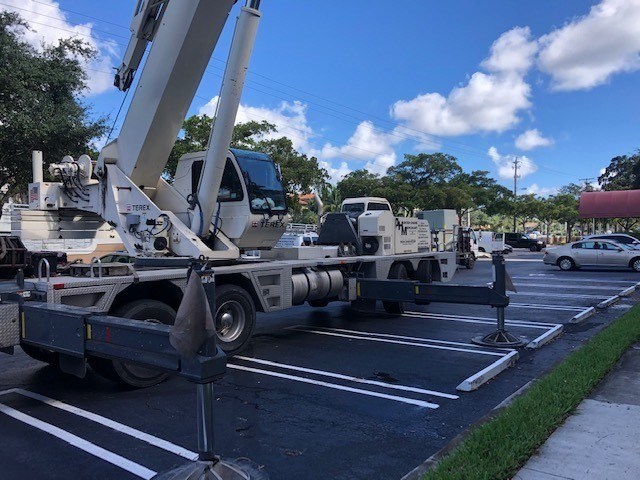 Commercial Air Conditioning Service in West Palm Beach, FL | Commercial HVAC Maintenance Boynton Beach, FL | Commercial HVAC Service Palm Beach, FL
For every type or size of business in Palm Beach and Broward Counties, peak performance from the commercial HVAC system is essential. From comfort and
air quality
to efficiency, safety, and environmental impact,
heating
and
cooling
plays a major role in day-to-day operations and your bottom line. Whether you need to protect workers, customers, inventory, or sensitive equipment, the last thing you need is a malfunction. Preventative maintenance from Astro Air Inc. is the key to success.
Dependable Commercial HVAC System Maintenance
Our experienced technicians inspect all makes, models, and styles of commercial HVAC systems, including rooftop units and packaged air conditioning units, spotting and addressing any potential concerns. With timely and conscientious service, we prevent problems before they cause disruption and needless expense. Simply call Astro Air Inc. at (561) 507-1072 for convenient scheduling and customer satisfaction guaranteed.
For commercial service, trust in the Astro Air Inc. team!
At Astro Air Inc., we pride ourselves on honest, fair, and exceptional services. Combatting the effects of harsh sunlight, high humidity, and overall wear and tear on equipment adds up to fewer repairs, extended lifespan, maximum efficiency, superior air quality, lower sound levels, greater comfort, and peace of mind. We accommodate demands on your time, complete all work quickly and neatly, and never take advantage. Consider a maintenance contract from Astro Air Inc. for unmatched rewards anywhere in Boynton Beach, Delray Beach, Lake Worth, Boca Raton, West Palm Beach, and Palm Beach, FL.
Why enroll in a commercial HVAC maintenance plan from Astro Air Inc.?
NATE-certified, factory-authorized, experienced professionals
15% discount on parts/materials not covered by manufacturer's warranty (or flat rate repairs)
15% discount on labor for repairs or additional services beyond maintenance
24/7 Emergency Service, with no travel charge or overtime charge
We guarantee our repair workmanship for one full year
Superior HVAC efficiency and lower running costs
Improved HVAC reliability and extended service life
Improved comfort and air quality
Prevent safety risks and property damage
Serving Palm Beach and Broward Counties
Featured Service Areas:
Boynton Beach, Delray Beach, Lake Worth, Boca Raton, West Palm Beach, and Palm Beach, FL
Commercial Air Conditioning Service

∴

Commercial AC Service

∴

Commercial HVAC Service

∴

Commercial HVAC Maintenance